Building Small Business One Website At a Time
Cost Efficient, Low Maintenance Sites That Grow With You
Is to create secure, beautifully designed  functional and easily maintainable websites for small business and the independent consumer.  Our goal is threefold.
Responsive Design
Design maintains it's impact across browsers and devices. We start with mobile first and end with extra-wide screens. We test all our projects on the three major browsers (Chrome, Edge and FireFox). And at customer request, we will test on Safari and Opera. Device test are performed on mobile phones, tablets and various PC screen sizes. Assuring that the site appears coherently and consistently is a must.
Low Costs
Conducting business or maintaining an online presence can become quite costly. We build our projects using a myriad of available free to low cost resources and materials. And we don't just consider the costs to be monetary. Bandwidth is the real estate of the worldwide web. Our focus is on optimizing and minimizing your sites use of it. As well as keeping the drain on temporary storage to a minimum.
Scalable Code
We build our code on a flexible foundation. Depending on the framework, we start with the basics and add only when necessary. Our goal is to keep the code readable, easy to assess and compact. We may not be able to fulfill all your future needs, so we want the code to be easily navigable by the next designer(s).
Get Up and Running With Our Quick Page
Be up and running in no time.
3 Base Templates to Choose From – Customized to Meet Your Needs – Comes with 1 Year of Hosting
Though simple blocks, it is the purpose and content that will drive the site development. Each template's blocks can be reconfigured to your specifications.
Your site can be live in less than a month. And we stay around for 30 days after completion to make sure there are no bugs.
Quikie Page includes a year of in-house hosting and site maintenance. Makes it a great match for a new or relaunched site.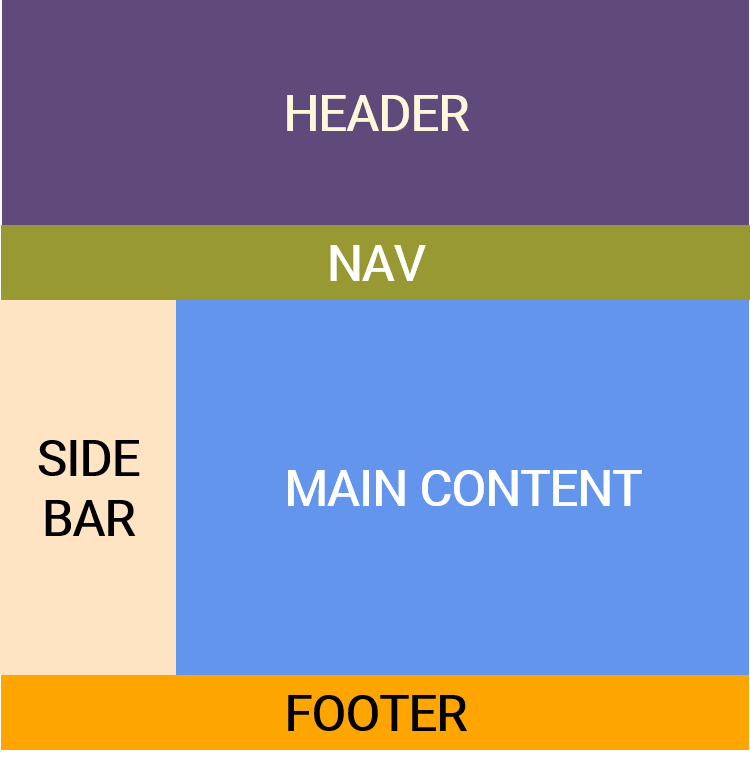 Configure or remove blocks according to your needs.  Navbar in the sidebar – header and main content individually tabbed.